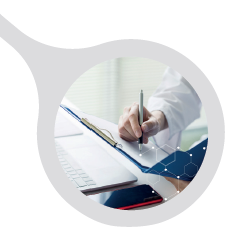 COSMETIC OFFICE is a cosmetics consultancy agency that specialises in regulatory affairs and marketing.
Founded in 1999, today the company is made up of cosmetology experts and recognised specialists, capable of offering you tailor-made support for all your procedures.
Its aim is to simplify your procedures and cover all aspects of your start-up project, both at the regulatory and the marketing level.
COSMETIC OFFICE can offer 2 areas of expertise :
REGULATORY AFFAIRS DIVISION

Product Information File (PIF)
Notification on European CPNP portal
Labelling
Preparation of export registration files
Regulatory surveillance
MARKETING DIVISION

Marketing consultancy (brand design and strategy)
Product creation and development
Operational marketing and communication
Nearly 20 years' expertise, 5.500 products assessed and 330 customers
Highly qualified team of experts
Cross-functional expertise with competencies in Regulation and Marketing, meaning that we can offer FULL SERVICE support, from ideas and creation through to bringing the product to market
ISO 9001 certification, a guarantee of quality customer service
Total confidentiality of our customers' technical data, with guaranteed data storage and transfer security
Ultra-powerful computer tools and software
Diverse know-how: expertise in all kinds of cosmetics, in particular face, body and hair products, personal care products, perfurmes and derivative ranges, including products intended for babies and children.